We are interviewing serious prospective
families, for our next planned litter.
Please contact us for a visit and meet our dogs.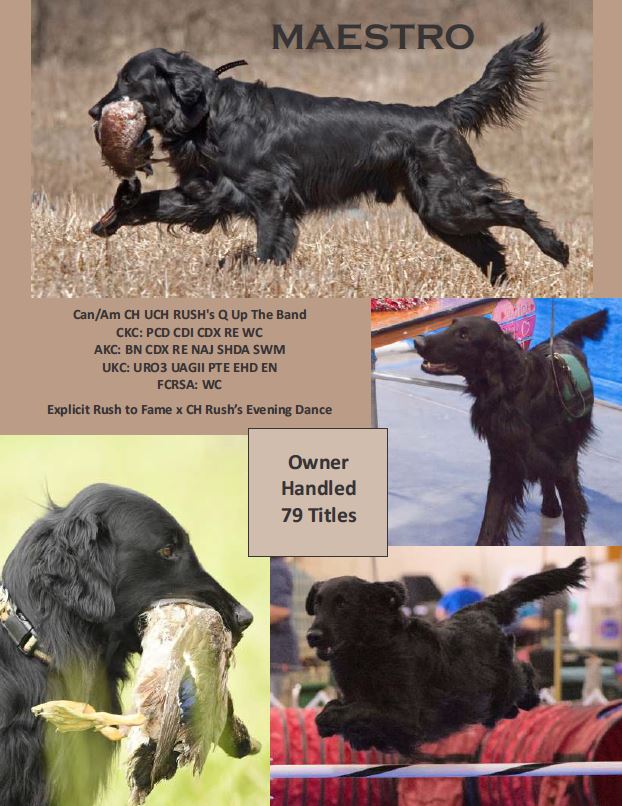 Maestro is co-owned, trained, handled and loved by Annie Prange
RUSH Reg'd Retrievers – we are breeders of quality
Flat-coated
Retrievers
and
Golden
Retrievers
for pet, show, obedience and field homes.
We are centrally located in Cambridge, close to Kitchener, Waterloo and Guelph.