Welcome to RUSH Reg'd Retrievers website…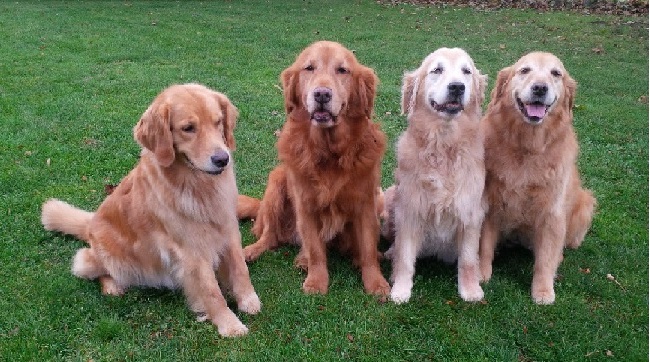 We are home to Flat-coated Retrievers and Golden Retrievers; and a Registered Kennel with the CKC (Canadian Kennel Club). Our dogs are part of our family and live in our home with us. We reside on just over 11 acres of wooded property with a pond, which provides excellent opportunity for our dogs to do what they love best….run, play and swim!
Our breeding dogs have multiple certified health clearances. Please see each breed page for clearances specific to the breed. For more information about our health clearances, visit our "Links" page.
The importance of our co-owners (we could not do this without them). We breed a litter, with the intentions of keeping a puppy. We do not breed a litter to just sell puppies. Our puppies we decide to keep are often co-owned with fantastic individuals and families . This allows our pups to have wonderful full lives of "kids, cottages, soccer games, being loved and hugged!" We take care of the dog show part, health clearances and ideally having the dog become part of our breeding program.
——————————————————————————————————————————————————-
RUSH Reg'd Retrievers – breeders of quality Golden Retrievers and Flat-coated Retrievers for pet, show, obedience and field homes. Centrally located in Cambridge, close to Kitchener, Waterloo and Guelph in beautiful southern Ontario.